Concrete foundation waterproof coating cement
Concrete Foundation Coating Is a two-component polymer modified cement waterproof material, the liquid material is made of polymer emulsion and other additives through a special process, the powder is made of cement, quartz sand, inorganic filler through high-tech special processing and processing to make.Foundation Coating Cement, Liquid material and powder mixed into a waterproof coating. With strong bonding, impermeability, water resistance and good characteristics, are non-toxic, harmless, pollution-free green products. Foundation Waterproof Coating.
Features of Waterproof Paint
Excellent waterproofing performance
Non-toxic ideal for water tanks and other water containers
Strong adhesion to various substrate
Cement based material can connection in substrates
Weather resistant performance
Application range
Polymer composite waterproof paint is applied to most substrates, walls, facades, foundations, retaining walls, swimming pools, planters, wet room floors, water tanks, etc.
Bridge Waterproof Paint, Waterproof Paint For Bathroom, Waterproof Paint For Basement, Waterproof Roof Coating-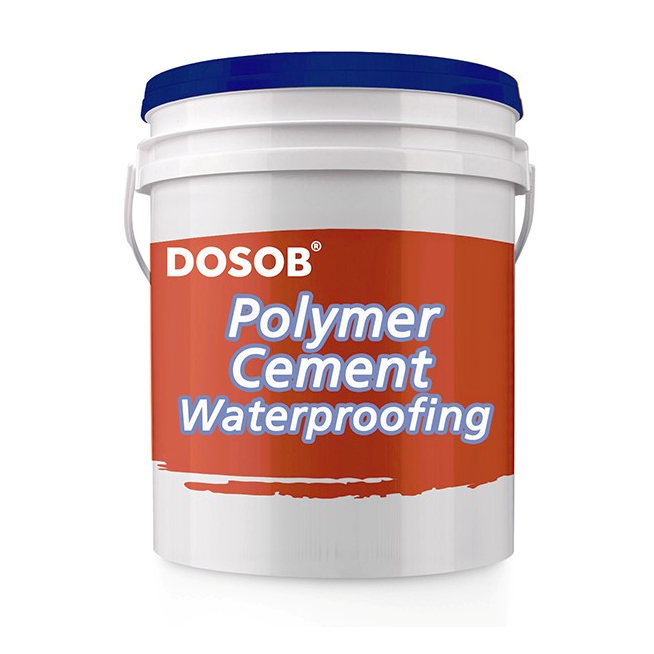 How to apply the Waterproof Paint For Concrete
1) Mix the powder material with the liquid material proportionately (The ratio of power material to liquid material is: one component: 0.8:1, two component: 1:1 by weight), then fully stir it for 3-5 minutes until it become jelly staff with no obvious particles and sediments. It would be quite appreciated if the mixing materials could be laid aside for a while before stirring.
2) Brushing on the substrate directly and completely. 2-3 coatings in total are preferred according to real application condition. Brush repeatedly to ventilate the gas if any bubble is formed when brushing. The thickness of each coating should be 0.5mm.
3) Re-coating (second coating) should be applied only after the surface dry of first coating ( touch dry , it will take 1-2 hrs at normal temperature of 25-30℃), the direction of brushing should be vertical to previous coating. Moisturize previous coat by spraying mist on it if it is solidified before second coating.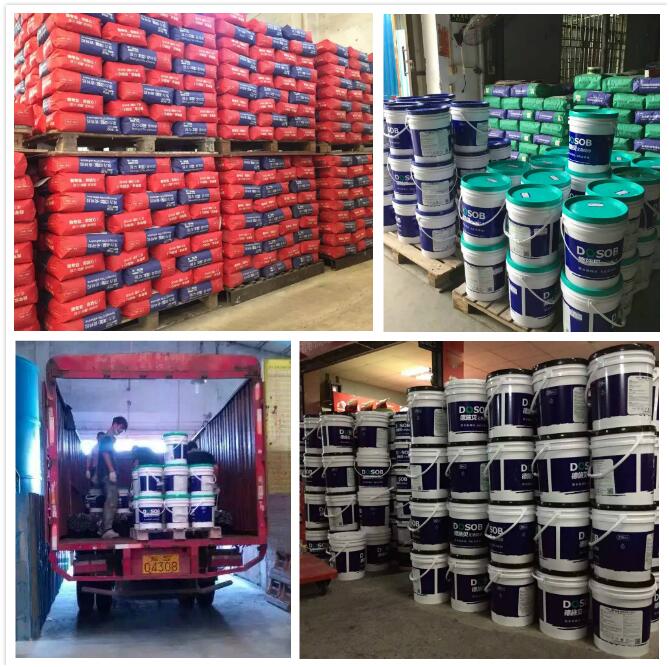 Attentions
Ventilation equipment should be applied to speed the dry up of the coating when the application areas are damp or stuffy, especially when sealing the drinking water pool or basement.
The paint should be applied at the temperature of 5-40℃, but avoid application in the rainy open air.
Substrate should be firm, clean without dirt, oil stains and any other impurities. Any holes, cracks on the surface of the substrate should be pre-sealed by grouting mortar.
Moisturize the substrate before paint application but make sure no obvious droplet on it.
The stirring materials should be used up within 30 minutes.
If the mixing material is too thick, max 3% water is allowed to be added to thin the mixture.
Pre-application: Moisturize the substrate before the paint application but make sure no obvious droplet on it.
Post-application: Avoid stepping on, scratching, exposing to the rain or sunlight until the coating is fully dried and solidified.
Post-coating Maintenance: It is suggested that the coating should be sprayed mist or covered by wet cloth for 2-3 days after 24 hours of application. The maintenance processing time will be shortened if surrounding environment is well ventilated (Post-coating maintenance will further effect the waterproof performance).
Looking for ideal Concrete Foundation Coating Manufacturer & supplier ? We have a wide selection at great prices to help you get creative. All the Foundation Coating Cement are quality guaranteed. We are China Origin Factory of Foundation Waterproof Coating. If you have any question, please feel free to contact us.
Product Categories : Waterproof Paint