Stone Wall Paint is a coating that resembles marble and granite. It is mainly made of natural stone powders of various colors and applied to the effect of Faux Stone Wall Paint on the external walls of buildings. Therefore, it is also called liquid stone.
The building with Stone Wall Paint Effect lacquer decoration has a natural and natural color, giving people an elegant, harmonious and dignified sense of beauty. It is suitable for indoor and outdoor decoration of various buildings. Especially on the curved buildings, it is vivid and realistic, and it has a natural return effect. Stone Grey Wall Paint has fireproof, waterproof, acid and alkali resistance, and pollution resistance. Non-toxic, odorless, strong adhesion, never fade, etc., can effectively prevent the external environment from corroding the building and prolong the life of the building. Because the Sandstone Wall Paint has good adhesion and freeze-thaw resistance, it is suitable for Use in cold areas.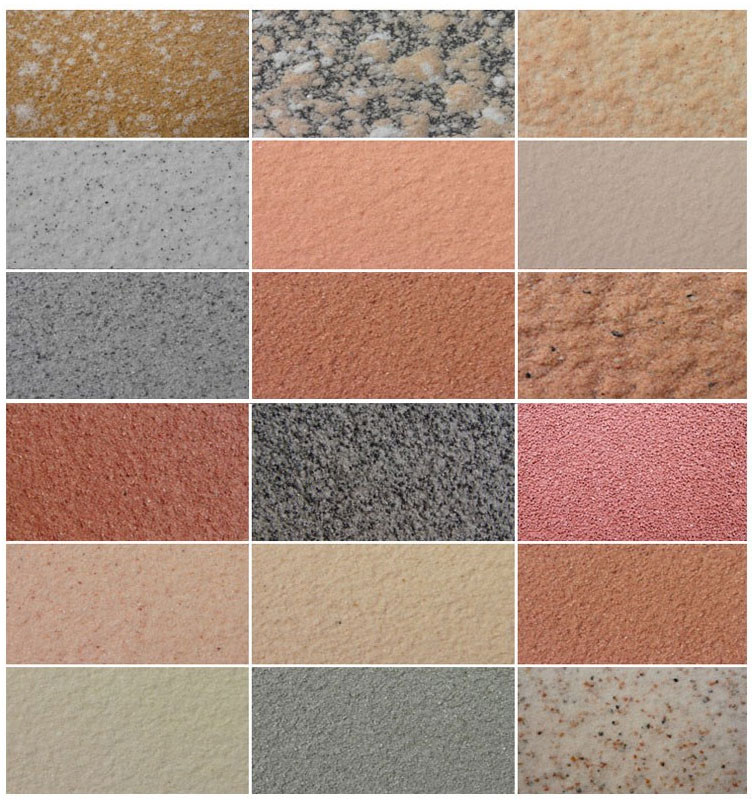 Spraying process: suitable for profiled surfaces, Roman columns, square columns, vertical surfaces, brick shapes, etc.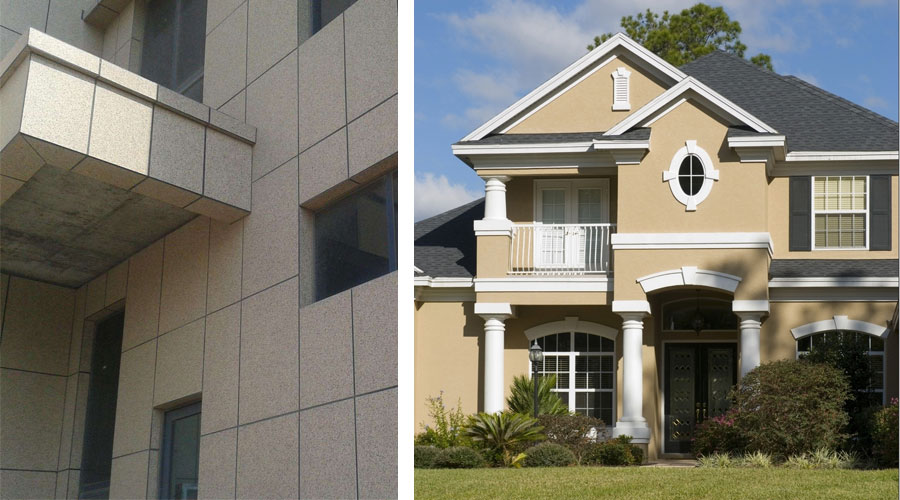 Precautions
1. When constructing, the scaffold should be about 30cm away from the wall. If the distance is too close, there may be marks on the sprayed parts between the upper and lower scaffolds, which will affect the decorative effect.
2, do not spray parts and objects, the application of baffles or paper, etc. separated.
3, the construction temperature should be higher than 5 °C, when the wind is greater than 4 should not be construction. The main coating shall be protected from rain and snow within 24 hours of spraying.
4. The oily primer and finish paint are flammable dangerous goods. Fireworks should be strictly prohibited during construction.
5, the main coating is completed, the tool should be cleaned immediately with water.
6, oily primer, finish paint is completed, the tool is cleaned with xylene and other solvents.
7. During the construction process, it is forbidden to add water to dilute freely.
8. When the temperature is low, the same wall must survive once. Otherwise, even after the same batch has been constructed for a long time, slight color problems will occur.