Granite Wall Panel size 300x600mm, 400x800mm, 600x900mm, 600x1200mm...
Surface effect: It can be made into a matte finish, fire board finish or a polished finish.
The Faux Granite Tile after firing at 1200 °C, the simulation effect is good, the texture is good, the color is rich, and it does not fade or deform. Applicable to interior and Exterior Wall Cladding tiles, it can be widely used in various public buildings, residential buildings and high-rise buildings.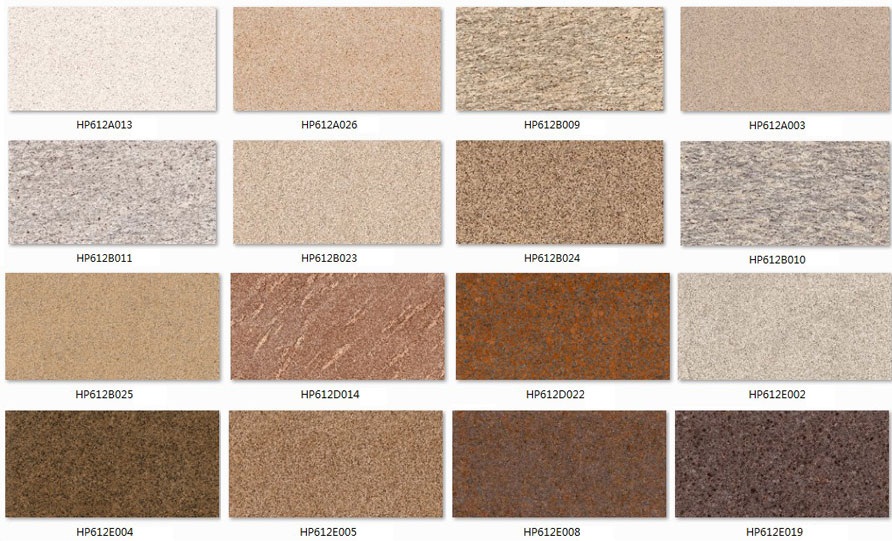 Advantages and application of Granite Wall Tile
1. Strong physical properties, hard texture and acid resistance, wear resistance, and ordinary scratches will not cause damage. The performance of various materials far exceeds the traditional ceramics, stone, aluminum-plastic panels and Other materials.
2, To achieve product thinning, product thickness is less than 5.5mm; save more than 60% of raw material resources, reduce comprehensive energy consumption by more than 50%, no matter from the use of raw materials, to the energy consumption in the production process, are well realized Low carbon target of [material saving and energy saving".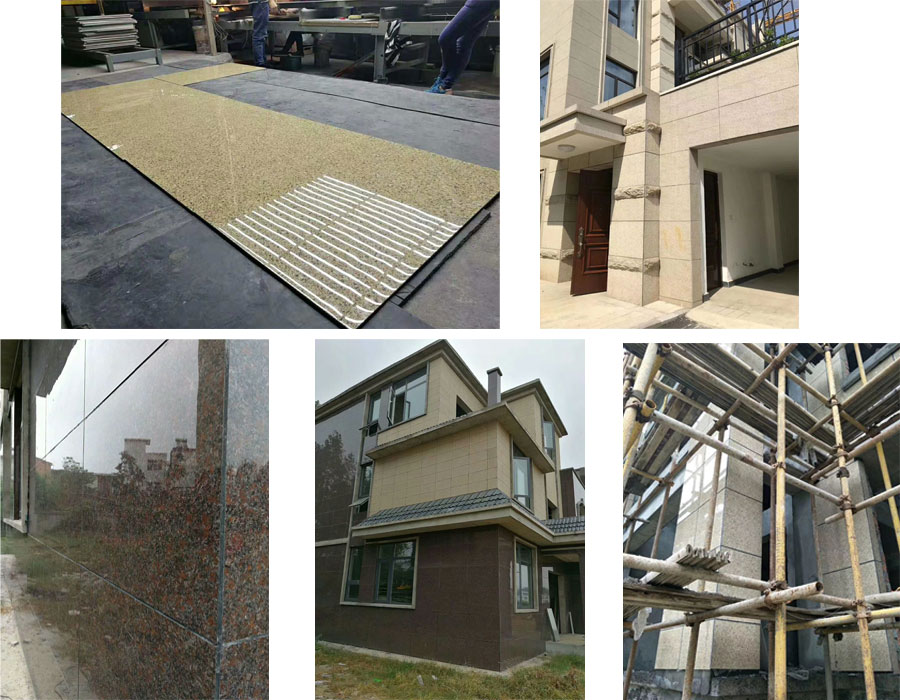 UMS New Materials Industry Co.,LTD
Business Type:Manufacturer
Product Range:Tiles , Engineered Flooring
Products/Service:SPC Vinyl Flooring , Interlocking Porcelain Tile , Floating Porcelain Tile , WPC Vinyl Flooring , Rigid Core Vinyl Flooring , Thin Porcelain Tiles
Certificate:ISO9001 , ISO14001 , CCC , MSDS
Company Address:Torch Development Zone, Zhongshan, Guangdong, China


Previous: New Product 400x800x7.8mm Marble porcelain tile