Interior Wall Latex Paint types
Interior paint by gloss is divided into the following categories:
Matt wall paint: The paint is non-toxic, tasteless, high hiding power, good scrub resistance, strong adhesion, good alkali resistance, safety, environmental protection, screwing convenient, leveling is good for industrial and mining enterprises, Government schools, housing projects, civilian housing.
Semi-matte wall paint: The main varieties of furniture paint.
Bright paint: floor paint with more.
Silk wall paint: smooth and smooth coating, delicate texture, with silk luster, high hiding power, strong adhesion, excellent anti-mildew and anti-mildew properties, excellent water and alkali resistance performance, the film can be washed, shiny, durable Hospitals, schools, hotels, restaurants, residential buildings, office buildings, residential and so on.
Bright wall paint: White Interior Wall Paint, pure color, soft luster, tough film, strong adhesion, fast drying, mold and water resistance, good weather resistance, high hiding power, is the first choice of a variety of interior wall products.
High-gloss wall paint: Has a strong hiding power, strong appearance, bright as porcelain, high adhesion, high mildew, antibacterial properties, washable brush, durable coating and not easy to peel off, tough and firm, is high-end hotels, temples, Residential buildings, offices and other interior decoration materials ideal.

According to the effect is divided into Textured Wall Paint, Metallic Wall Paint and smooth wall paint...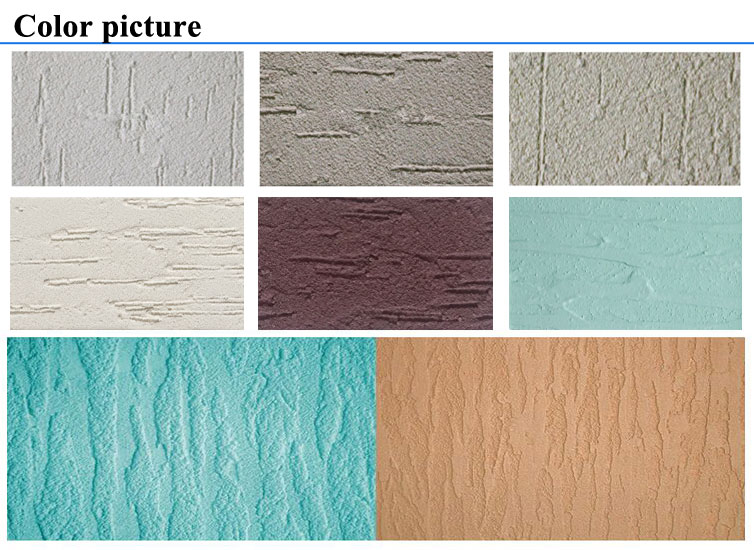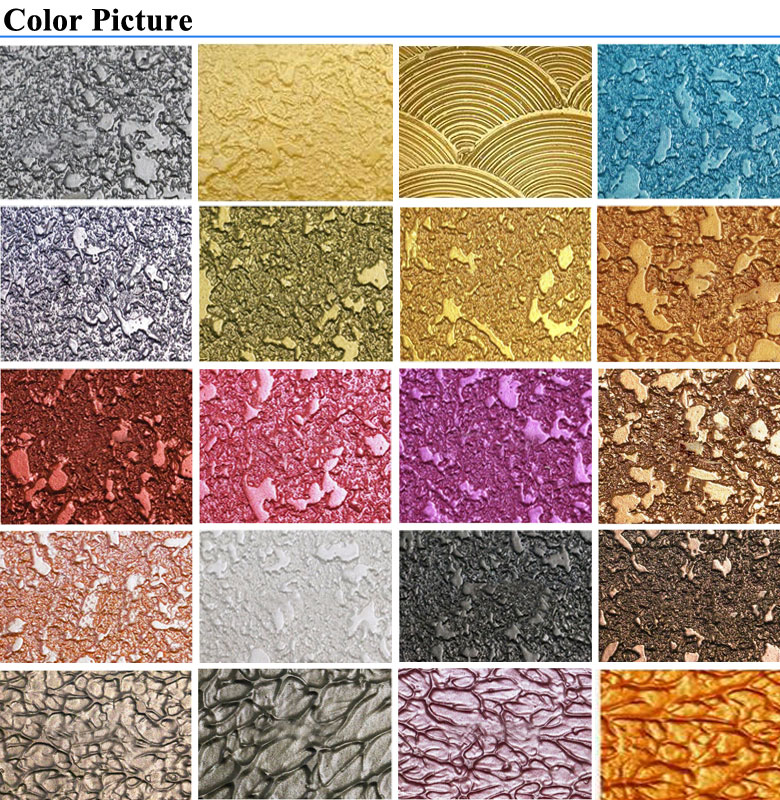 Natural Interior Wall Paint characteristics
Acrylic latex paint is synthetic resin emulsion paint as raw material, adding pigments, fillers and various additives formulated from a Water Based Interior Wall Paint, interior decoration is the most commonly used wall decoration materials, has the following properties:
① masking: cover and cover the masking effect of latex paint better, less construction time consumption.
② easy to clean: easy to clean, ensure the gloss and color of the fresh surface.
⑧ applicability: in the construction process will not appear bubbles and other conditions, making the coating more smooth.
④ waterproof function: Flexible latex paint has excellent waterproof function, to prevent water from penetrating the wall, thereby protecting the wall, with good anti-carbonation, antibacterial, alkali resistance.
⑤ can cover subtle cracks: elastic latex paint has a special "stretch" performance, can extend and cover subtle cracks.
High-quality latex paint also has the following characteristics:
① drying speed. At 25 ℃, the surface can be dried within 30 minutes and can be completely dried within 120 minutes.
② good alkali resistance. Apply to a new alkaline plaster wall and ceiling and concrete walls, no back sticky, not easy to change color.
⑧ soft colors, film hard, comfortable look, strong color adhesion.
④ Allowable humidity up to 8% ~ l 0%, can be constructed in the new wet wall construction, but does not affect the cement to continue drying.
⑤ easy modulation, easy construction.
⑥ non-toxic harmless, do not pollute the environment, do not lead fire, the wall is not easy to absorb dust after use.
⑦ adapt to a wide range. Grass-roots materials such as cement, brick, timber, triple soil, ash and so can be painted brushing.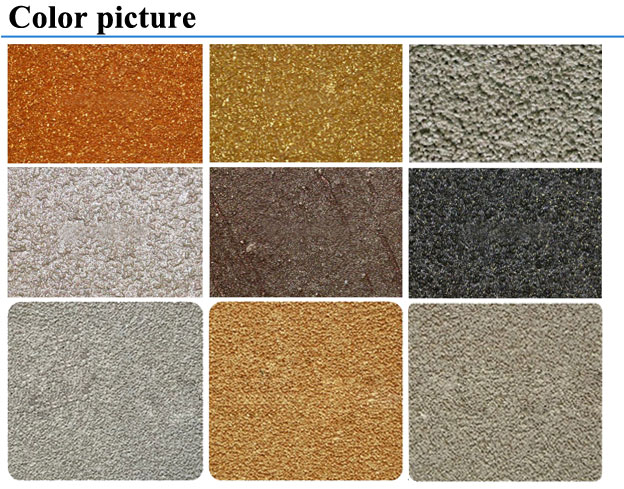 Interior Wall Paint construction program
Mortar surface of the new wall:
1. Crack leveling putty powder scratch again
2. With the inner wall putty powder scratch twice
3. Scraping the second putty dry before grinding
4. After finishing grinding water conservation 2-3 days, watering 2 times a day
5 to be putty layer dry, brushing a common primer inside and outside the wall once
6. Primer dry brushing interior wall home thick series of wall paint