Faux Stone Paint is a decorative effect resembles the marble, granite thick facade decorative paint, also known as imitation stone coating, the main use of a variety of colors made of natural stone powder. faux stone paint is the art of paint, the production of a very difficult degree of a class of paint is imitation stone imitation of natural stone, the effect of vivid, in addition to a slight lack of hardness, whether it is texture, or color are close to natural stone The Imitation stone paint, including: real stone paint, imitation sandstone paint, Faux Marble Paint, imitation fossil paint, imitation of the French wood stone, imitation agate stone, imitation jade, imitation granite paint, imitation stone and so on. The Exterior Faux Stone Paint is mainly composed of high molecular polymer, natural stone sand and related additives made of dry kneading hard as a stone, looks like a natural stone. Used for decoration industry, can play the role of landscaping.
The application of Exterior Stone Paint is very extensive, can be used as external walls and relief, beams and other special-shaped wall decoration; also applies to make wall murals; In addition, can also be used for interior decoration, granite, marble, Effect, especially for indoor cylindrical, Roman column and other decorative, can be achieved with real effect.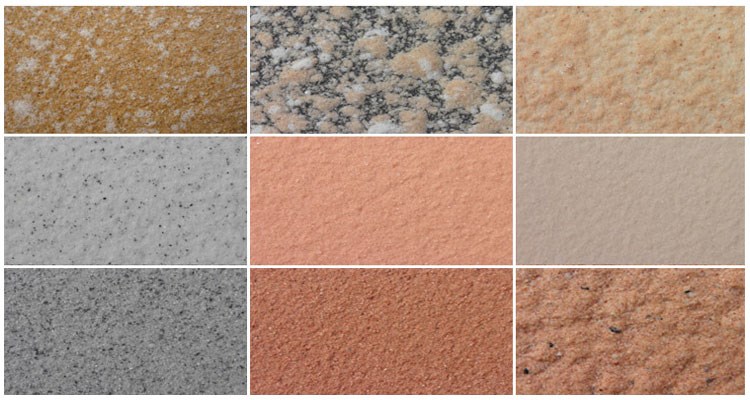 Exterior Natural Stone Wall Paint has the main features:
(1) color lasting: excellent resistance to alkali, anti-ultraviolet, color stability, no need to worry about fading.
(2) wide application: the base surface has a strong adhesion, the application is very wide range.
(3) waterproof breathable: a good waterproof, breathable, anti-mildew performance.
(4) environmental safety: no VOC (volatile organic compounds), non-toxic environmental protection, the human body on the environment pollution.
(5) strong weather resistance: to withstand the extreme climate in the north and south regions, quality and stability is guaranteed.
(6) long durability: anti-aging, anti-cracking, quality retention period of 10 years or more.
(7) simple and free: in the cylindrical, curved surface, all kinds of special-shaped, special shape on the random spray, easy to solve the traditional hard sheet can not be any veneer construction problems.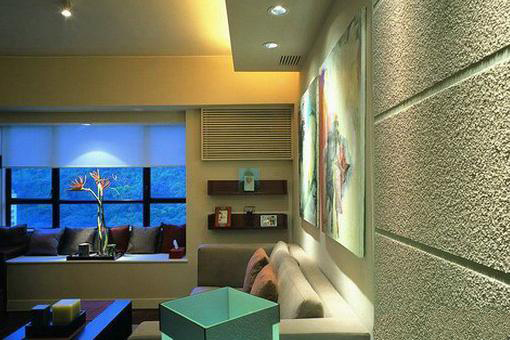 The coating of the real stone consists of a primer layer, a Exterior Wall Paint layer and a topcoat layer. Which primer must be used with alkali-resistant primer, to prevent and prevent moisture from the base layer of concrete into the coating, while strengthening the adhesion of the coating and the base surface to avoid the coating peeling off; exterior stone paint is the formation of the surface A variety of patterns and a three-dimensional body of the main material, but also from a variety of protective coating. The cover layer is a decorative layer, which can enhance the waterproof function of the nature stone paint layer, but also improve the coating weather resistance, pollution resistance, and can enhance the hardness of the coating, the coating surface to increase the gloss, easy to clean.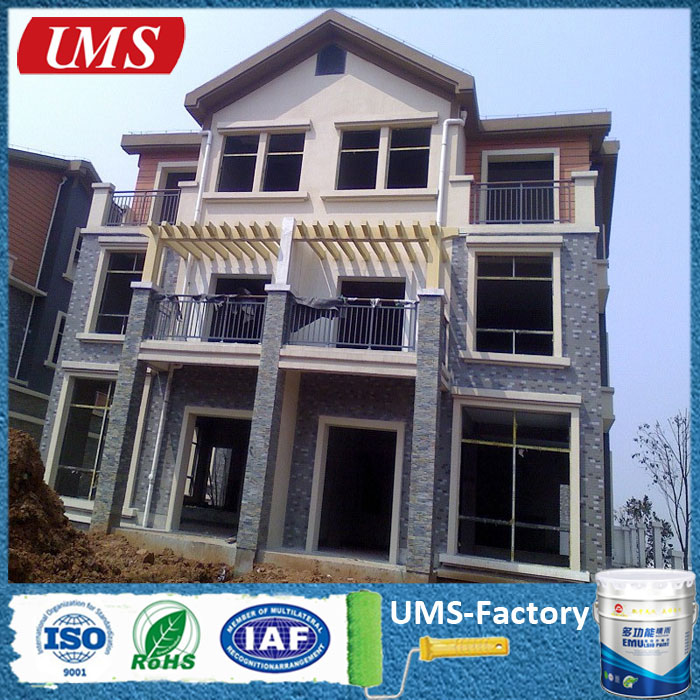 Common type of Exterior Stone Texture Wall Paint:
1, single color nature stone paint: single color really stone paint, using a color sand, a single color, imitation stone effect is relatively colorful and rock really stone paint is low, because the price is relatively low, the market demand is also large, suitable for mid-range residential area, Plant, office buildings and so on.
2, colorful class nature stone paint: colorful real stone paint, with two or more than two kinds of natural color sand with emulsion and additives from modulation, rich colors, imitation stone effect is more realistic. Belong to high-grade real stone paint, suitable for high-end hotels, office buildings, villas and other buildings. Such as Kentuo natural peak color stone, simulation up to 90%, only color, texture and stone and natural stone is very close.
3, rock exterior stone paint: rock exterior stone paint is made of natural sand made of resin film made of imitation granite products, high simulation, rich texture, are high-grade real stone paint, suitable for high-end hotels, office buildings, commercial buildings and other buildings.
4, imitation brick exterior stone paint: imitation brick really stone paint is a substitute for traditional tiles, in color and shape than the traditional tiles richer, higher quality, more decorative.