Custom Wall Paint divided into Interior Wall Paint and Exterior Wall Paint. Exterior wall paint is used to paint architectural exterior wall surfaces, so one of the most important indicators is anti-ultraviolet radiation, which requires no prolonged exposure to discoloration. Some exterior paints also require water resistance and require self-polishing properties. The film should be hard and smooth, and the dirt should be washed away. Internal wall paint refers to the paint that is painted on the interior walls. Interior wall paint used for interior decoration is latex paint. Can be divided into water-soluble paint and latex paint. General renovations use latex paint.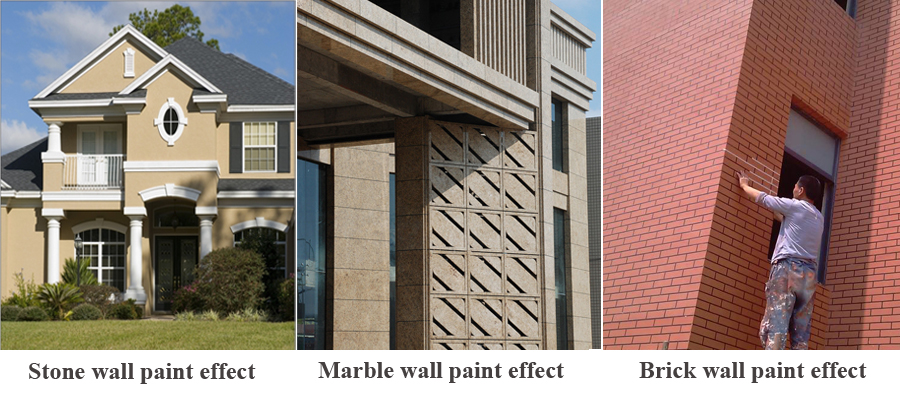 Stone Wall Paint is a kind of paint whose decorative effect resembles that of sand wall natural stone. It is mainly made of natural stone powders of various colors and applied to the effect of imitation stone on the external walls of buildings. Therefore, it is also called liquid stone. Strong decorative effect, good effect, fireproof, waterproof, acid and alkali resistance, non-toxic, tasteless, strong adhesion, never fade, etc., can effectively prevent external environment from corroding the building and prolong the life of the building. Real stone paint has good adhesion and freeze-thaw resistance, so it is also suitable for use in cold areas. Adhesion is strong, it will not fall off like stone as a whole, effectively protecting safety.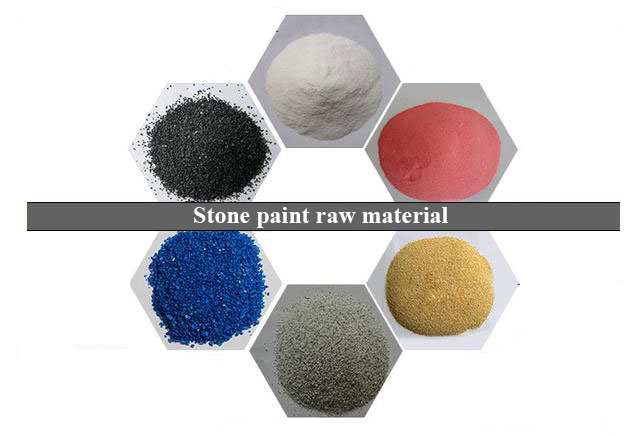 Marble Wall Paint uses natural minerals, contains ion-containing silicone organic resin, high weather resistance, waterproof, moisture-proof, together with the surface of steel wear-resistant treatment. The color is permanent and the wall has no seams. It has the texture, gloss, and texture of natural marble. The fidelity is comparable to that of natural marble. It is suitable for shopping malls, supermarkets, office showrooms, corridors, and elevators.
Good performance of Brick Wall Paint, strong weather resistance, long service life, strong adhesion, will not fall off as a whole stone, effectively protect safety. After the real stone paint is sprayed, the line glue is removed, which is convenient for construction and labor saving. Especially suitable for high-end residential, luxury villas, hotels and other exterior decoration.