We use advanced 3D high-definition inkjet printing technology, intelligent precision random spray printing glaze, not only the natural color of a strong sense of three-dimensional, and each tile pattern is not the same, the perfect texture showing a rich effect. Size/pattern can be customized.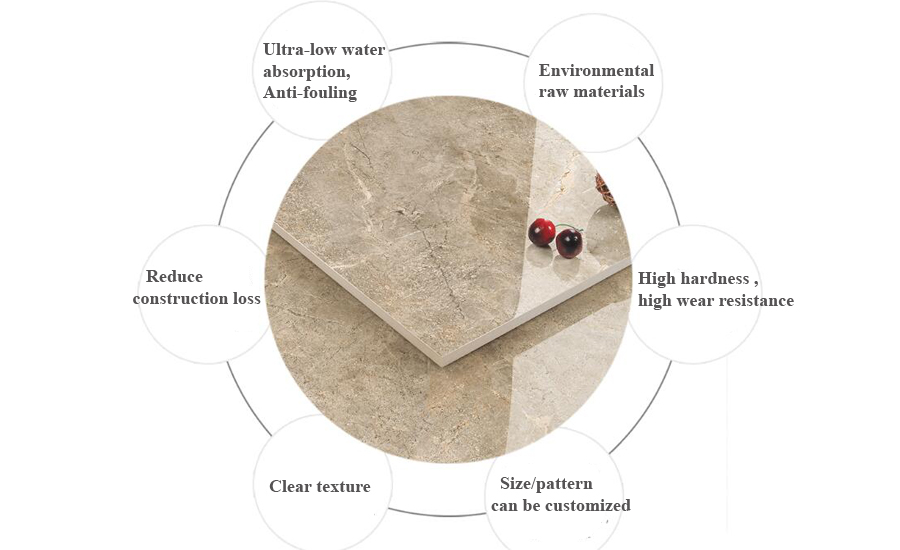 The Customized Ceramic Tiles that have emerged under the constant innovation of technological processes meet the new requirements of [scientific development" and [beautiful" architectural ceramics: excellent decorative effect, excellent use performance and beneficial to the protection of ecological and natural environments.
Customized ceramic tiles application site: Hotels, bars, cafes, also applies to villas, Custom Bathroom Tiles and kitchen, Custom Shower Tiles and other indoor space.

Advantage of Custom Wall Tiles :Soft texture, delicate texture, excellent performance, rich colors, wide range of applications, good acid and alkali resistance, excellent weather resistance, strong anti-pollution, easy maintenance, ability to make the opposite sex plate, environmental protection, etc.
Custom Floor Tiles paving note
1. Pre-treat the wall or the ground before paving, and determine the way of paving according to the paving pattern. If there are directional patterns, the product should be paved according to the direction of the figure in order to obtain the best decorative effect.
2. Paving and jointing treatment: There are thermal expansion and contraction problems in ceramic tile and cement mortar bonded with tiles. In the course of temperature or moderate changes, there will be some expansion and contraction of ceramic tile and cement mortar. If there is no seam, it will be Causes the drums to crack or crack during later use.
3. After laying for 12 hours, tap the brick surface for inspection. If any empty drum sound is found, it should be re-paved.
4. After the paste is completed for 24 hours, caulking may be performed. The caulking should be filled with flexible or elastic material.